National Health Insurance Program Month was created by Presidential Proclamation No. 1400. The precise period of celebration is not actually February itself. Rather, it is from the 8th of February to the 8th of March.
The thrust of the celebration is to promote awareness of the National Health Insurance Program or NHIP. In the Philippines, that is more or less equivalent to the agency called PhilHealth.
PhilHealth (Philippine Health Insurance Corporation) is a government-owned-and-controlled corporation in existence since 1995. It is the means through which the state strives to attain universal health coverage. As such, it is also the body that generally spearheads the NHIP Month celebration.
PhilHealth is not alone in leading observance of the event, however. Other governmental groups work in partnership with it, including the following:
Department of Health (DOH)
Overseas Workers Welfare Administration
Department of Labor and Employment
Philippine Overseas Employment Administration
Department of Foreign Affairs
Why Do We Need an NHIP Month?
Socialized Philippine health insurance is still relatively new. Is it necessary? Perhaps. A large amount of medical expenses still comes straight out of most Philippine households' funds instead of from insurance. Even in 2013, local households were spending 296.5 billion pesos out-of-pocket on medical expenses.
According to the Philippine Statistics Authority, that made up 56.3% of total health expenditure for the year.
Since the NHIP's goal has always been to lower that figure, one may question how successful it has been thus far. Consider this data from the World Health Organization:
Out-of-pocket health expenditure has gone down a little since 1995 if we consider it as a percentage of total private health expenditure (from 83% in 1995 to 82% in 2014, to be exact). However, it has seesawed quite a bit if we consider it as a percentage of all health expenditure in the country since then (50% in 1995 to 57% in 2012 and 54% in 2014).
Compare that to Thailand, where out-of-pocket health expenditure went from making up 43% of all health expenditure in 1995 to 12% of it in 2014.
Some of our other neighbors have not been as dramatic, of course. Malaysia's numbers went from 33% to 35% in the same period, for example, and Indonesia's has barely strayed from 47% all that time. Yet these are still noticeably lower figures than ours.
In short, Filipinos are still paying out more of their direct household funds for healthcare than their counterparts in those countries.
The government claims things are getting better. As of 2016, Philhealth data stated that 76.9 million Filipinos were under healthcare coverage. 31.27 million of these were registered members and the remainder, registered dependents. 2008 data also indicated that an average of 90 out of every 100 claims were paid.
But we still have a way to go. Even in 2013—in the midst of an economic boom—the state was actually spending less on healthcare instead of more. In the same year, we missed 5 of the 8 Health Care Financing Strategy targets set by the DOH. In fact, the whole of Southeast Asia has long fallen far behind the rest of the world in terms of healthcare spending as a percentage of GDP.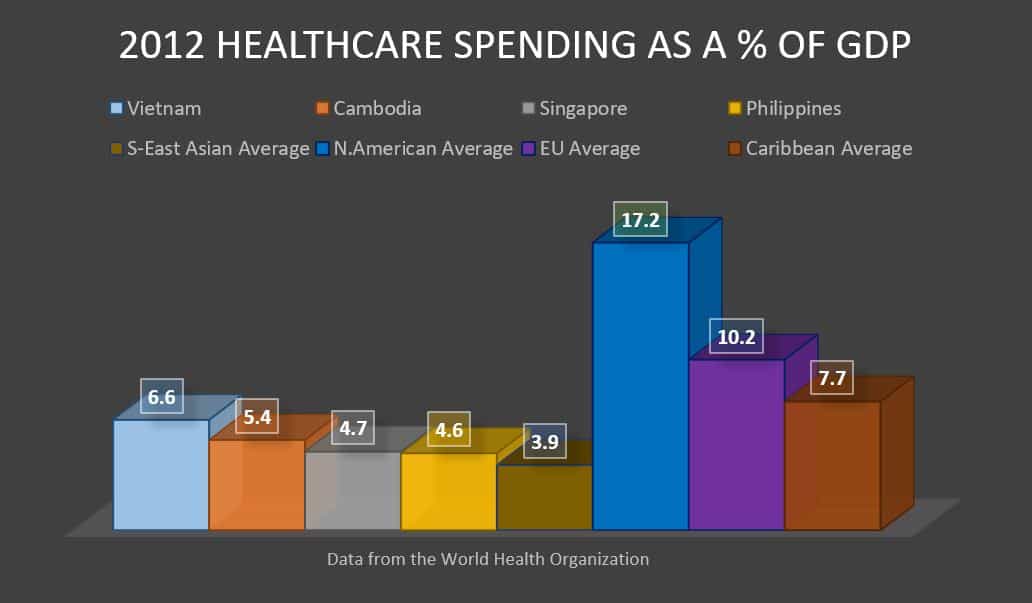 Moving Forward with NHIP
Medical emergencies still place a heavy burden on our private sector. A lot needs to be done in order to reduce it. Ensuring people are better informed is a small, albeit important start. There are still many indigents and informal workers unaware of the benefits they could receive from being members of Philhealth. This is where celebrations like NHIP Month come in.
Events usually lined up are structured as information campaigns: press briefings and public talks are often on the list. Health lectures, exhibits, and fun runs are also typical for the month. Some areas may also see a promotion of free public health services: one-day primary healthcare checkup services, for instance.
Check with your local health clinic or LGU office to find out if they are doing anything in recognition of NHIP Month. You can also contact Philhealth to learn more about the occasion and their events. Don't forget to share this out with others who may be interested in NHIP Month, by the way!