It feels like it was just yesterday when all the craziness of the pandemic started. I can still feel my back pain from those sleepless months to get the things out ASAP to adapt to the times.
Now, I look outside and traffic appears to be back to pre-pandemic levels. Honestly, it probably got worse. 😅
Though we know that some other countries are now raising warning flags again, I think we can say that we're in the next phase. We're now in a Post-Pandemic era of healthcare technology.
SeriousMD has always been a practice management app and EMR, ever since we started 7 years ago. SeriousMD can help you handle all your medical records across all your clinics, manage appointments, track billing with telemedicine features and more.
With the changing of the times again, you can truly utilize SeriousMD in a variety of ways to fit how you run your practice and adapt with your schedule. We've had great conversations (and first hand experiences) with doctors on how it's being utilized all over the country.
We released the NowServing app months before the pandemic started (Jan 2020) with one of the goals being to help with follow-ups later in that year. We believe that the crazy traffic we (as patients) encountered to do a 5-minute follow-up consultation, was something technology can solve. All the while freeing up a valuable slot in your calendar for patients that urgently need to see you.
Right now, over 80% of doctors still utilize telemedicine, complimenting their in-clinic practice. Many utilize telemedicine for follow-ups already. We're 😭 crying with tears of joy and ecstatic in seeing one of the goals come to fruition. I hope it has saved a lot of your time and your patients' time.
I remember back then when I first heard feedback that Dr. <Confidential> could consistently finish clinic and make it back home to dinner with the family, which never happened before SeriousMD. That was definitely a core memory for me. ❤️
I've heard fun stories about using SeriousMD while doing rounds, which I shall not elaborate here.
Nowadays, I also hear how doctors are going on trips and still doing consultations or being able to charge patients halfway across the planet.
It's definitely been a blast seeing the evolution of the medical practice and through your feedback, it gives us more insights on how we can continue to improve SeriousMD while helping your patients at the same time.
We're excited to see what the future holds for healthcare in the Philippines. There's so much more work to be done.
Anyway, that's enough of story time, now let's talk about some of the recent updates on SeriousMD. 💪🏼
There's a bunch and here are some of the updates: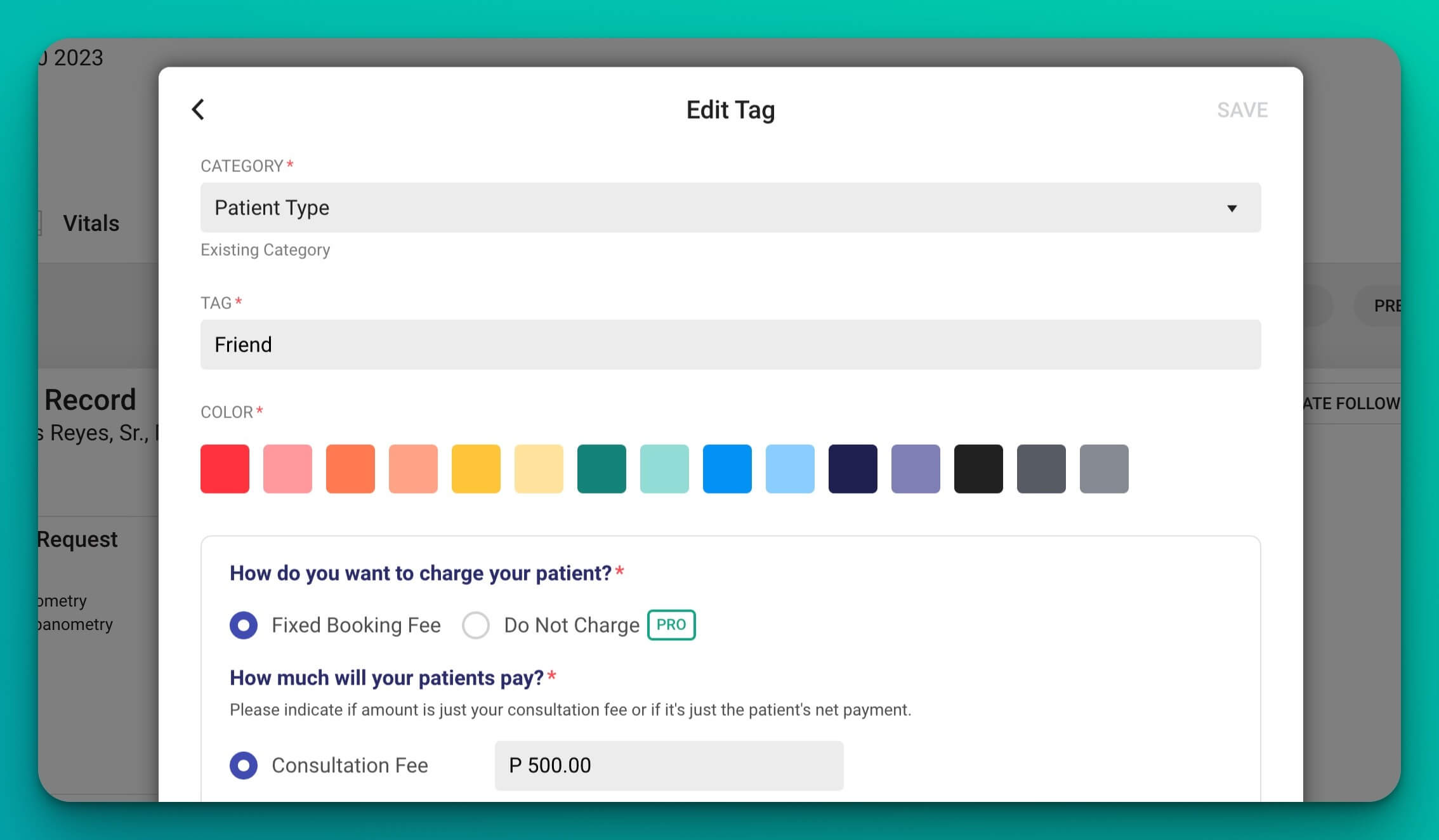 Custom Tag Pricing: You can now tag patients to have special pricing. For friends that you don't want to charge full price or relatives that you don't want to charge, it's now possible. Give it a try!
Side by side view: Open a sidebar while inside SOAP on screens that are compatible. You can now pull up another profile or another note on the side to review while inside your current encounter.
Validation Code: If you send a document from SeriousMD thru your patient's NowServing app, the generated file will have a validation code for extra security.
Named Watermark: Here's a new watermark option that you can use. You can now enable this to show the patient's name as the watermark adding another layer of security for your documents.
Medication Interactions: We're currently testing a new tool to help you see drug interactions while you're creating your prescription. Simply use the prescription as normal and click the Drug Interaction button.
MyFreeStyle Program: A new program was launched recently and can be found in the Programs area. Your patients can receive a free FreeStyle Libre sensor. Simply enroll to the program and issue a prescription with the FreeStyle Libre coupon attached. The patient will receive a message and the educational materials along with it.
Educational Materials: A strong doctor-patient relationship relies on effective communication, which involves various factors. Patients often express satisfaction and happiness with their doctor when they have a clear understanding of their condition and receive supplementary educational materials to further their knowledge after consultations.
These factors, combined with the proliferation of fake news out there, have prompted the development of the new Educational Materials module within SeriousMD. You can now save and easily share meaningful, relevant, and accurate content with your precious patients. Read more about it by clicking here.
All New Growth Charts: You can find it in Vitals under the Growth tab. The charts are based on the WHO Child Growth Standards Z-scores and percentile, so we can properly and accurately show age/sex specific growth charts for weight/height/BMI/head circumference as well as the newly added Weight for Length chart.
New Reports: To further enhance your tracking of your practice, you now have new reports added in your Reports area for keeping track of patients you've referred, keeping track of clinic visit demographics and so on.
There are a ton more but let's end it there for now.
---
Healthcare and Artificial Intelligence (AI)
As a technology company, it was inevitable for us to finally get into this.
We've started experimenting with AI recently and it's already live inside the NowServing app to help guide patients find the right specialty for their condition.
We know AI is a major "buzzword" nowadays and everyone is probably sick of hearing it by now but we do see the potential in it for healthcare.
Long term, it can be an invaluable assistant to you, from helping you do initial intake interviews, to handling other day-to-day activities, so you can maximize your efficiency and help more patients.
Side note: A separate team is exploring and working on this, so the features and enhancements for the platform is still business as usual. If you'd like to discuss your ideas, whether it's training the AI for medical guidelines, to teaching it to suggest treatment options to shorten your data input and so on, just drop us a message. We'd love to discuss and throw ideas around about AI + Healthcare.
---
That's it for now!
The SeriousMD and NowServing teams are working hard behind the scenes, around the clock on enhancements to existing features, all the while keeping services up and running.
As we all continue to adapt to this new normal, SeriousMD will continue to be your partner in your day-to-day medical practice.
Please keep supporting SeriousMD and please share SeriousMD to your fellow doctors!
If you have clarifications about using SeriousMD in the clinic or any of the features, feel free to schedule an online call or reply to this email or send us a message inside your SeriousMD account.